Music is integral to the Liturgy. All Sunday Masses at St Lawrence are celebrated with music. The only audience is God and all members of the Assembly are expected to sing their praise to God. In order that this may be more easily achieved, some members offer to give time for rehearsal and take on responsibility for supporting the song of God's people. There are several opportunities for singers and instrumentalists at every Mass for you to explore a ministry of service through music. The most popular opportunity is the Parish Choir.
The Parish Choir is currently suspended due to Covid-19. When we eventually resume activity the Choir will normally support the singing at 12 pm Mass every Sunday (September-June) and welcomes anyone who enjoys praising God in song. Members are of all ages, male and female. Some of the members have been with the choir for over 40 years! Semester membership for students is also welcomed. Rehearsals will normally be on Wednesday evenings (7:15-9:00 pm) in the rehearsal room in the church.
Don't be put off if you can't read music … you'll pick it up anyway! If you are interested in trying us out before making a commitment, why not discuss with Philip Jakob, our Director of Music, when might be the most appropriate time to come along.
The 10am Sunday Mass is live-streamed for those parishioners who are unable to attend Mass in person due to the restrictions imposed by Covid-19. Currently the singing is supported by Cantors but when Covid-19 restrictions are lifted and all feel safe to return to Church we hope, once again, to invite children to support the singing during this Mass. There will be a rehearsal before Mass at 9.30am.
God has undoubtedly given you a voice. This may be the voice of an apprentice angel. Please offer it to us and, thereby, back to God!
Instrumentalists will be welcome at all Masses. Contact Philip Jakob on 813 875 4040 x205 or pjakob@stlawrence.org to discuss this.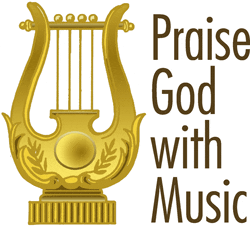 Contact us for more information about Music Ministry: