Youth Faith Formation registration is NOW open for the 2020-21 year!
This is for children ages 4-8th/9th grade Confirmation, and is also the first step for children not attending Catholic school who would like to pursue sacraments.In response to our current world situation, we are offering two options this year:
Family of Faith Parent Homeschooling
Biweekly YFF in-person classes.
Make payment by using log-in to OSV Giving or one time Quick Give link on the right side of the page!
UPDATE: In-person classes have reached capacity for the year with the exception of 6th grade and 2nd year Confirmation students. Homeschool program still has plenty of space! Parents may inquire about being placed on an in-person class waiting list.
---
Meet your Catechists!
Our team wants to introduce themselves– for our in-person learners and Family of Faith Homeschoolers alike!
Family of Faith Plan
Parent Zoom Meetings
Tuesday, December 1, 7:00pm
Tuesday, January 5, 7:00pm
Monday, February 1, 7:00pm
Monday, March 1, 7:00pm
Tuesday, April 6, 7:00pm
May TBD
---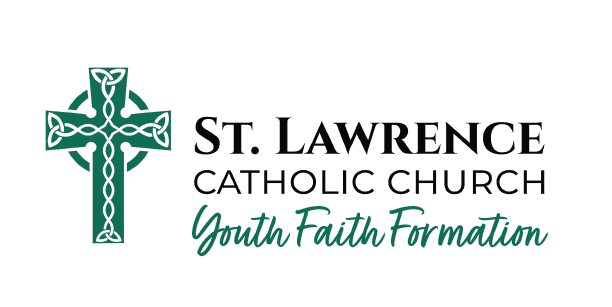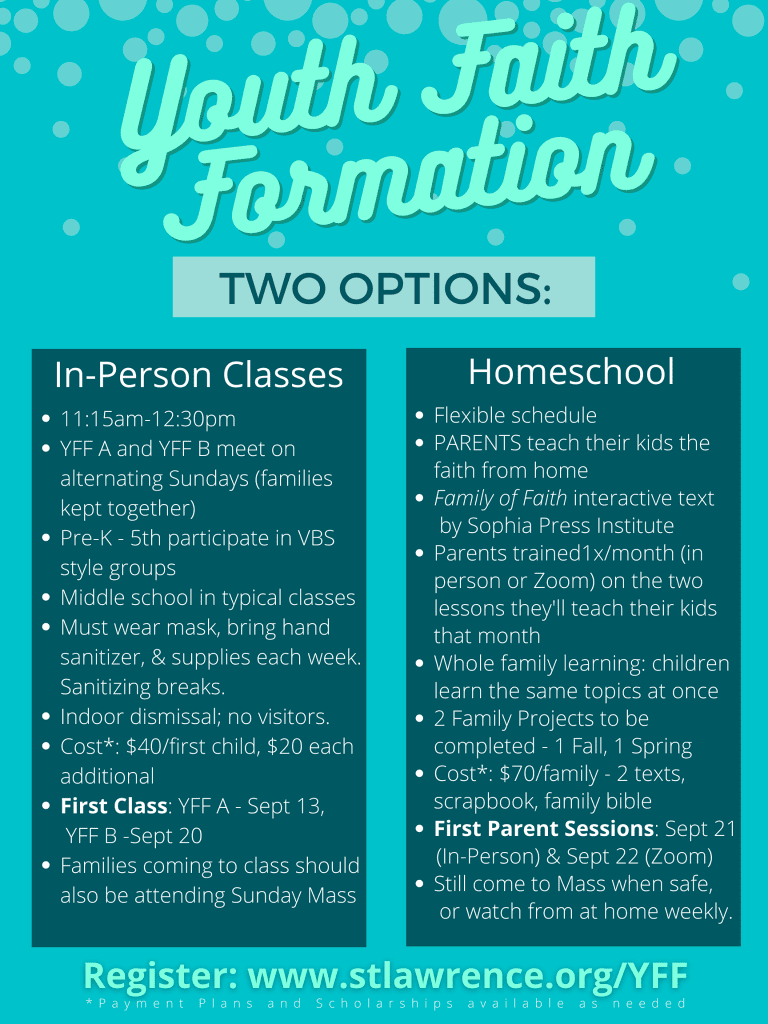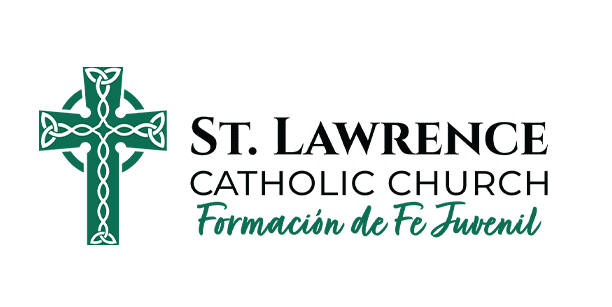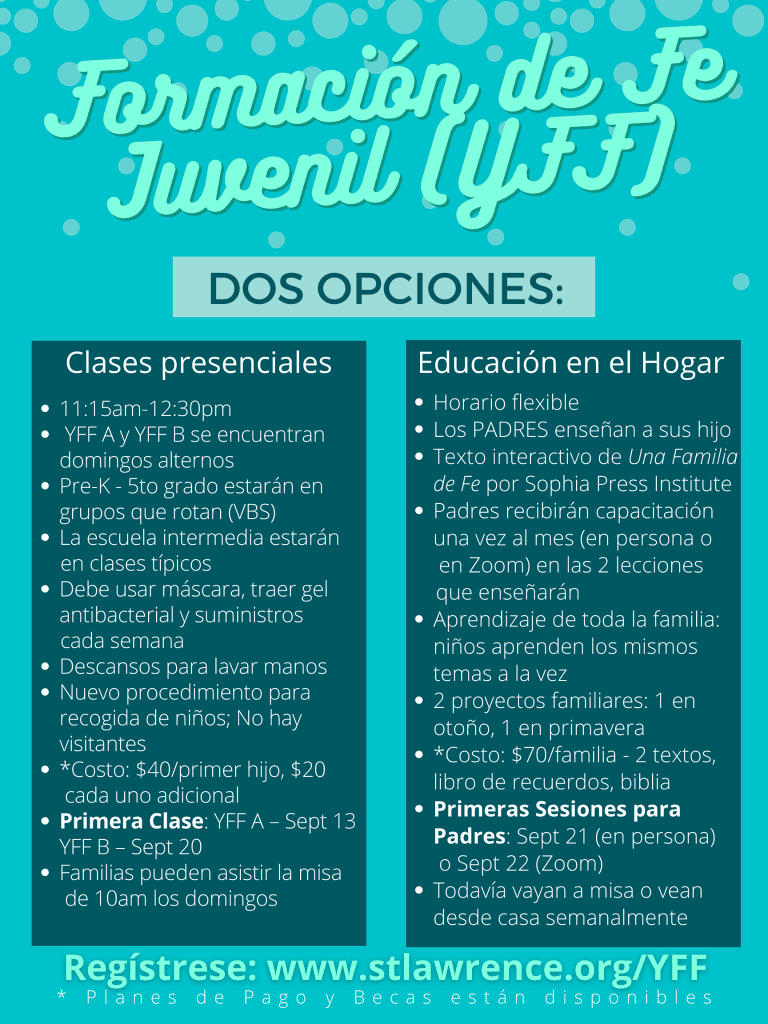 Payment
In light of COVID-19, our adapted costs will be:
For In-person classes, $40 first child, $20 each additional (early bird rate)
For Homeschool class, $70 per family – includes parent and child text, family bible (we'll be using the Catholic Children's Bible from St. Mary's Press), and scrapbook

If you already have a good Catholic edition bible that your family can use together during this program, you may select the "partial" amount of $45.
Make payment by using log-in to OSV Giving or one time Quick Give link on the right side of the page!
---
Parents are the Primary Catechists of their Children
"Parents have the first responsibility for the education of their children. They bear witness to this responsibility first by creating a home where tenderness, forgiveness, respect, fidelity, and disinterested service are the rule. The home is well suited for education in the virtues…Parents have a grave responsibility to give good example to their children. By knowing how to acknowledge their own failings to their children, parents will be better able to guide and correct them." (Catechism of the Catholic Church 2223)
---
Our Faith is Alive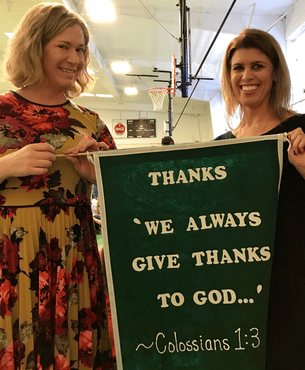 All youth from four years of age through eighth grade are welcome to participate. Here we believe that it is important to learn about God and our Catholic faith and to also develop a relationship with our Lord and our brothers and sisters in Christ. We seek to be a community that prays, learns, and grows together.
YFF uses the We Believe by Sadlier as our base for elementary school youth and a variety of cutting edge resources like Chosen, Altaration, Encounter, and Decision Point for middle school. Classes are not simply reading out of a textbook, however—we believe that our God is not boring, neither should learning about the Lord and our Catholic Christian faith! It is our goal from Pre-K through Confirmation that youth encounter Christ through methods that are engaging, interactive, and build community in all of our classes. Our faith is alive!!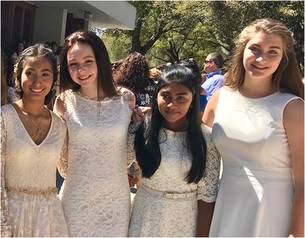 YFF is also the primary mode of catechesis for children attending public school who want to pursue receiving the sacraments of Communion, Penance, and Confirmation. Two years of formation is the typical requirement prior to the reception of these sacraments. We also have a special program available for families with older youth who still need to receive these sacraments.
All new parents participate in La Familia in the fall, a 6-8 week parent formation group that meets while the kids are in class. Returning parents are welcome to participate as well!
Adult and Teen Volunteers are needed! All volunteers must go through a Level II FBI fingerprinting & background screening and safe environment training.
---
Youth Faith Formation office hours
Monday – Thursday 11:00 AM – 6:00 PM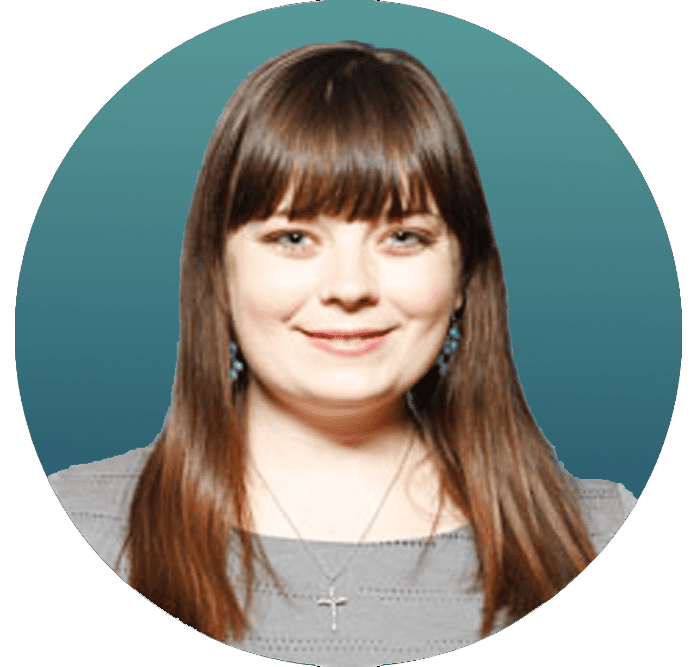 Director of Youth Faith Formation & Youth Confirmation
Sarah Williford
(813) 875-4040 ext. 206
Email Sarah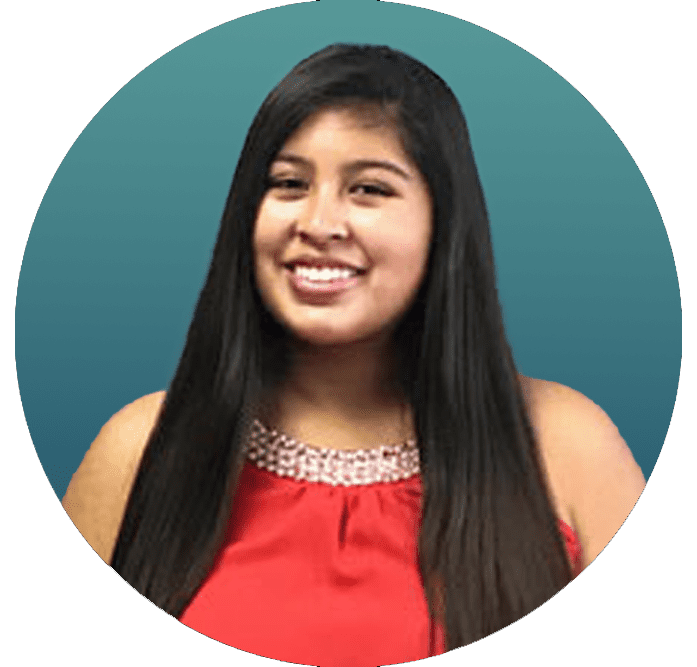 Administrative Assistant
Office Hours – Monday and Wednesday, 9am-2pm 
Stephanie Carranza (Habla Español)
(813) 875-4040 ext. 256
Email Stephanie
Please Contact the Youth Faith Formation office for opportunities for service and ministry.
---
Online Registration
YFF 2020-2021 Online Registration/El Registro en Línea
https://forms.gle/S1yDdDdcSc3bx1Sk9
Make payment by using log-in to OSV Giving
or one time Quick Give link on the right side of the page!
---
New to the Parish?
Please also complete a Parish Census (Registration) Form