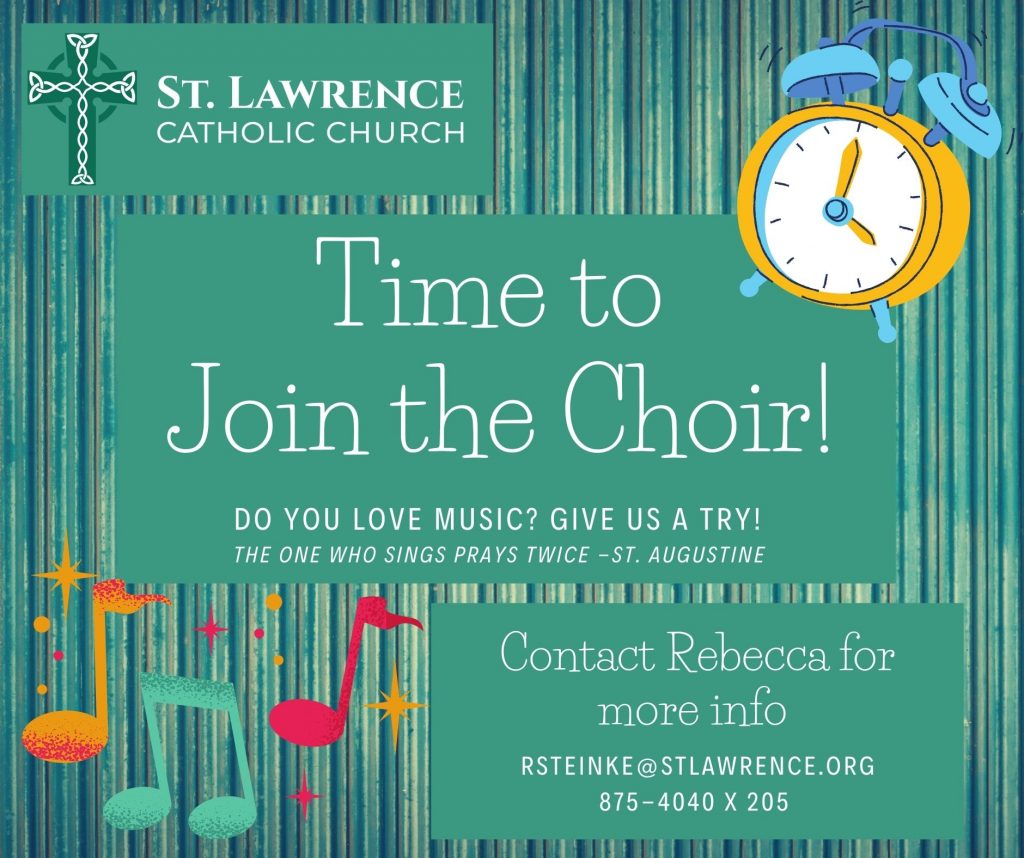 Calling all singers! I know you are out there… Your parish choir needs you! We are preparing for Lent and Easter. Please join us at Choir Practice on Wednesdays at 7:00 PM in the church.
Top Four Church Choir Myths:
The need to read music – I'll say that it helps if you do, but I've known many choir singers who get the part with repetition! If the part requires extra practice, I provide recordings which help you practice a bit at home.
Having to be there every Sunday – Life happens. Sometimes we have events to go to, or vacations, or other things come up. Every week is great but don't let a travel schedule or other things keep you from joining us!
Thinking your voice isn't good enough – In a choir, all of our voices blend together, and the complete sound is always sounds better! Voices can be classified like instruments: flutes, reeds, even brass. Every type of sound complements the other types and supplies what is missing. When we all sing the same word at the same time in the same way (vowel matching), then the magic happens and the voices unite.
Ability to sing high notes – notes are both low and high. If you feel you can't ever sing higher notes, it could be that you are a low voice type, or no one has ever shown you the tips and tricks to make it happen. One of the parts of my job as the choir director is to encourage and teach better sounds! We need all voice types. Come and join us on Wednesday!