On July 1st, St. Lawrence will be welcoming a new Pastor and a new Parochial Vicar to our parish family, respectively Msgr Michael Carruthers and Father Higinio Rosolen. We are excited and grateful to have them joining us! Below, you can learn a little more about each of them before their arrival.
Father Dan and Father Kyle would like to express again how much their time here has meant to each of them. They have made lasting memories and friendships, and will continue to pray fondly for St. Lawrence as they move to Ressurection Parish and St. Mary Parish. We, in turn, pray for both of them during their unique transitions and rejoice in the gift of their dedicated, faith-filled service. If their time here as been any indication, we know that they will both go onto do great things.
God bless you both, as well as the new priests joining our parish!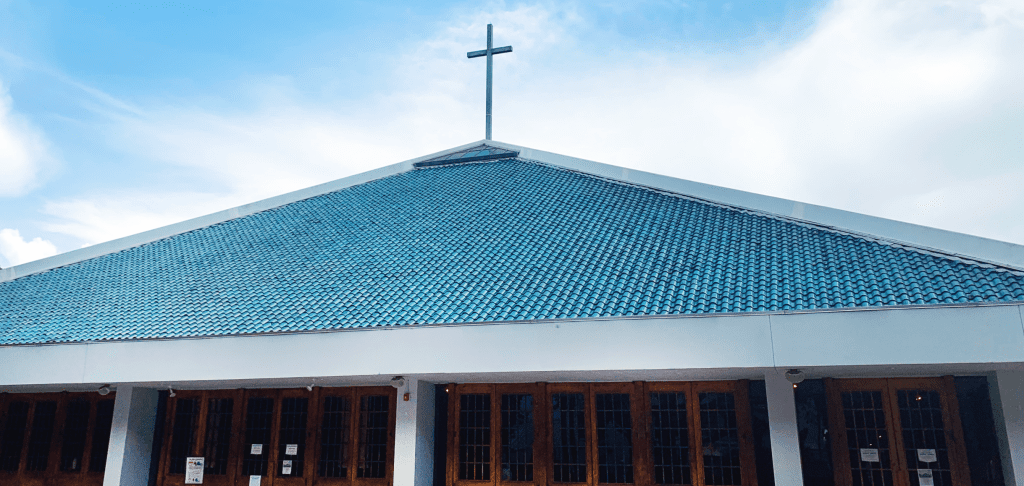 ---
Monsignor Michael Carruthers was born May 6, 1964 in Manhasset, New York. He moved to South Florida with his family in 1973. He was a member of St. Martin de Porres Parish in Jensen Beach and attended public schools, graduating from Martin County Senior High and Indian River Community College. In 1984, he entered St. John Vianney College Seminary in Miami, and completed his studies for the priesthood at St. Vincent de Paul Regional Seminary in Boynton Beach. He was ordained for the Archdiocese of Miami May 11, 1991. He served as parochial vicar at Epiphany Parish, South Miami, before being named priest-secretary to Miami's second and third archbishops: first, Archbishop Edward McCarthy, and then, Archbishop Emeritus John C. Favalora. Msgr. Carruthers then served as parochial vicar at Immaculate Conception Church in Hialeah, where he resided while obtaining a master's degree in exceptional student education from Florida International University, with a specialization in autism.
In 2005, he was named rector of St. John Vianney College Seminary in Miami. Five years later, in August 2010, he was named pastor of St. Augustine Church and Catholic Student Center in Coral Gables. He was given the honorary title of Monsignor by Pope Benedict XVI in March 2008. In July 1, 2019, he began serving as parochial administrator of Resurrection. He will be incardinated as a priest of the Diocese of St Petersburg on July 1, 2021 and installed as pastor of St. Lawrence Catholic Church on the same day.
"Trust Him when dark doubts assail thee; trust Him when trust is small. Trust Him when simply to trust Him is the hardest thing of all." -Archbishop Fulton J. Sheen
Father Higinio Rafael Rosolen is an Italian-Argentinian priest. He was ordained on August 29th, 2003. After earning his degree in Biblical Studies at the Biblicum (Rome), he ministered in different pastoral activities in Italy, Greece and Canada. He gave conferences, conducted seminars and preached retreats and parochial missions in several countries. For the past five years he has been on Faculty as professor and formator at Saint Vincent de Paul Regional Seminary in Boynton Beach (Florida). Among his publications are included "Una introducción a la lectura del Evangelio según San Marcos" and "Tras los pasos de San Pablo. El inicio de la aventura misionera." He is member of the Catholic Biblical Association. He is looking forward to start his assignment at St Lawrence Catholic Church!