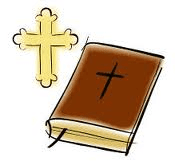 Description: The St. Lawrence lectors are privileged with the responsibility of proclaiming the Liturgy of the Word at Mass. As the elders of a tribe, the men and women who serve as Readers are first and foremost, part of the assembly. However, they are leaders in that they publicly tell the story that identifies us as Catholics, and draw the entire assembly into the scriptures by proclaiming the Word of God.
Time Commitment: Approximately one (1) Sunday per month.
Meeting Frequency & Locations: Readers meet several times per year at the church to discuss ways to better fulfill their role at Mass.
Contact us for more information about Liturgical Readers: Contact@stlawrence.org