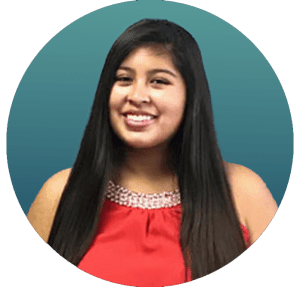 Stephanie Carranza
What do you love about St. Lawrence?
It is heartwarming to see how nice and welcoming our parish is. I also enjoy the beauty of the St. Lawrence campus.
Favorite Food?
I love so many foods but my main two are burgers and fries. Peruvian food is also so tasty!
One interesting fact about you?
I'm a huge T.V. nerd. Watching movies, T.V. shows, and learning all about the behind-the-scenes is definitely my hobby.