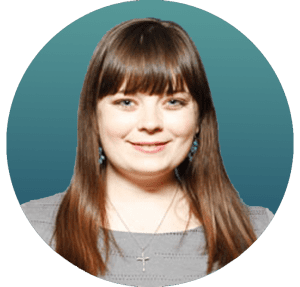 Sarah Williford
What do you love about St. Lawrence?
I love that St. Lawrence is a place where we gather together as a parish family to encounter the deep love of Jesus!
Favorite food?
Chocolate, cheese, & bacon
Favorite part of your job?
Journeying with children and families as they discover how passionate the Lord is about them! First Communion is always a precious day. I also love the ordinary moments at Edge where we laugh and are silly together.
Favorite band?
So many! Jars of Clay, Coldplay, Matt Maher, Audrey Assad, MuteMath, & The Postal Service. I love going to concerts with my husband!