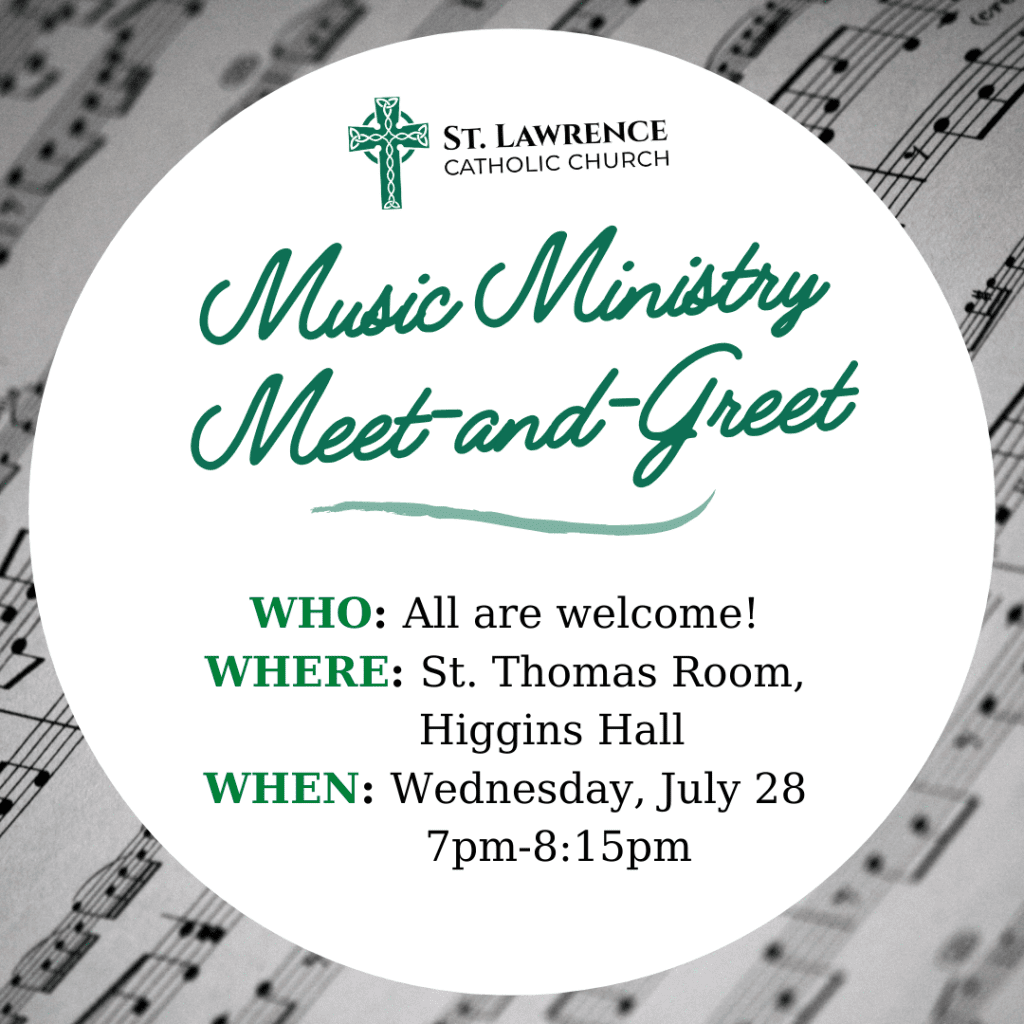 You're invited to our Music Ministry Meet and Greet on July 28th!
Come by and say hi to Rebecca Steinke, our new music director, and discuss the St. Lawrence music ministry past and present.
New people are welcome! Come and find out about how you can be a part
of the Music Ministry at St. Lawrence and sing a joyful song to the Lord!
Individually wrapped snacks and beverages will be provided,
and we will continue to follow the latest guidance from the CDC for social gatherings.
Questions? Email rsteinke@stlawrence.org