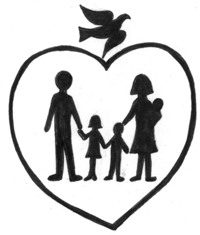 Description:  Discover what every couple needs to know. What every woman has the right to know. The first system to network family planning with reproductive and gynecologic health monitoring and maintenance. 
Advantages: Standardized and objective, easy to learn, personalized and tailor-made for you, highly effective, provided by trained medical professionals, reliable, medically safe, inexpensive, respects the dignity of the woman and the marriage, morally acceptable.
What couples like about the System: mutually values, respects and understands their combined fertility; promotes a shared responsibility, unlike contraceptives; enhances their sexuality and promotes marital bonding; strengthens marriages and families; encourages involvement of men for support and in decision making; provides knowledge about your body; allows you to collaborate with the physician in your healthcare real solutions. Women now have an opportunity to understand the causes and symptoms from which they may suffer.
It can be used for:
Achieving pregnancy
Avoiding pregnancy
Monitoring health
Irregular cycles
Long cycles
Breastfeeding
PMS
Infertility
Chronic discharge
Ovarian cysts
Irregular bleeding
Pain / Cramps
Miscarriages
Premenopausal years
Postpartum depression
Prematurity prevention
Hormone abnormalities
Male infertility and many more…
Requirements: We work with women and couples of any faith, although the method is endorsed by the Catholic Church and stays within the guidelines of the Church. We work with anyone of any age, starting with Mother-Daughter Days for 8 years old and up, as well as Father-Son Days. We work with women through menopause and any reproductive situation in between.
Time Commitment: We meet clients in group setting, as well as on an individual basis. Volunteers can be of any age, help as much or as little as they have time for, any day of the week, at home or at church. Practitioners have to apply to the training program. Go to www.creightonmodel.com for more information.
Ministry Activities: World Wide Fertility Care Week celebrations, Mass for Infertility, Mass of the Angels, Morning of Hope & Healing, Mother-Daughter Days, Father-Son Days, socials and support for those using natural family planning methods, Catholic Breastfeeding Club (www.catholicbreastfeeding.org), support meetings for grandparents, support meetings for loss of a child, pregnancy and birth support, disabled children, celebration of birth parties for anyone who had had a baby and the families.
*Children of any age are Always welcome to Any of our events or meetings!
Meeting Frequency & Location: Can meet at St. Lawrence Church or we can go to your location, as scheduled.
Links to other organizations:
Contact us about Fertility Care for Women / Natural Family Planning: