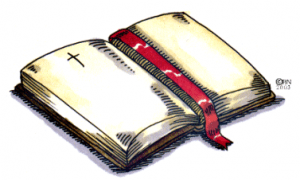 Description: St. Lawrence students who are at least in 5th grade may serve as Readers at the 9:30 am Sunday Family Mass.
Membership: Students are required to attend training sessions and are scheduled to serve once they have been adequately trained.
Time Commitment:  Students are scheduled to serve approximately once per month.
Contact us for more information about becoming a Student Reader: