In 1972 the United States Conference of Catholic Bishops issued a document entitled 'Music in Catholic Worship'. This document, and others produced by different Conferences throughout the world, was among the first to specifically mention the role of the Cantor in Catholic Worship as an animator of the song of the Assembly. Cantors at St Lawrence Church support the singing of the Assembly, giving their services voluntarily for the greater glory of God.
Each week they receive the music for the forthcoming weekend and, having prepared at home during the week (sometimes with the help of available or especially created recordings) they meet to rehearse with the Director of Music 30 minutes before their allotted Mass.
The ministry of Cantor is open to any members of the Assembly (including children) who show musical competence and an understanding of the texts they are required to sing.
Contact the Director of Music if you are interested in offering your skills.
---
Florence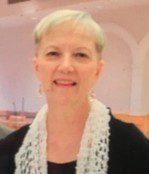 Florence Curley has performed as a soloist at the New York State Hudson River Park Conservancy Waterfront Festival River Park Festival of Music, at Asti's Restaurant, New York City, the New Jersey Montclair Opera Club, Masonic Lodge events In N.J., as well as performances in Handel's Messiah and Opera in an Hour Concerts in N.J. She was also the soloist for weddings at St. Stephens Church in NJ. and served as a church cantor before moving to Florida. She has performed in concert at the Carrollowood Cultural Center in Tampa, in concerts at St. Lawrence Church as a soloist and choir member, and for special events at Villa Park in Tampa.
Florence studied classical voice privately with several coaches in N.J. prior to moving to Tampa.
She is a Cantor at St. Lawrence Church and is available for weddings and funerals.
---
John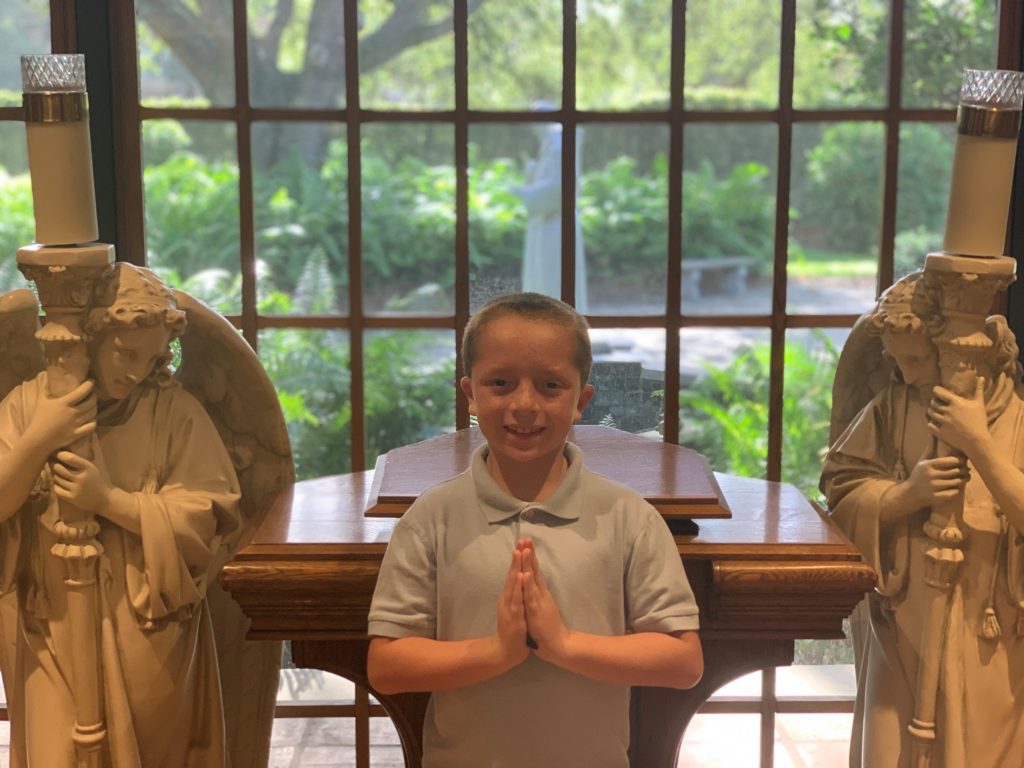 Take one look at 10 year old John during Sunday Mass at St Lawrence and you'll know straightaway that he loves to sing his praise to God.
After earlier careers as an Altar Server and as an Usher John has now found a regular niche as a Cantor. He feels honored to lead the Parish in song during Mass. With so much skill at an early age we, at St Lawrence, can expect even greater achievements in the future!
---
Nuvia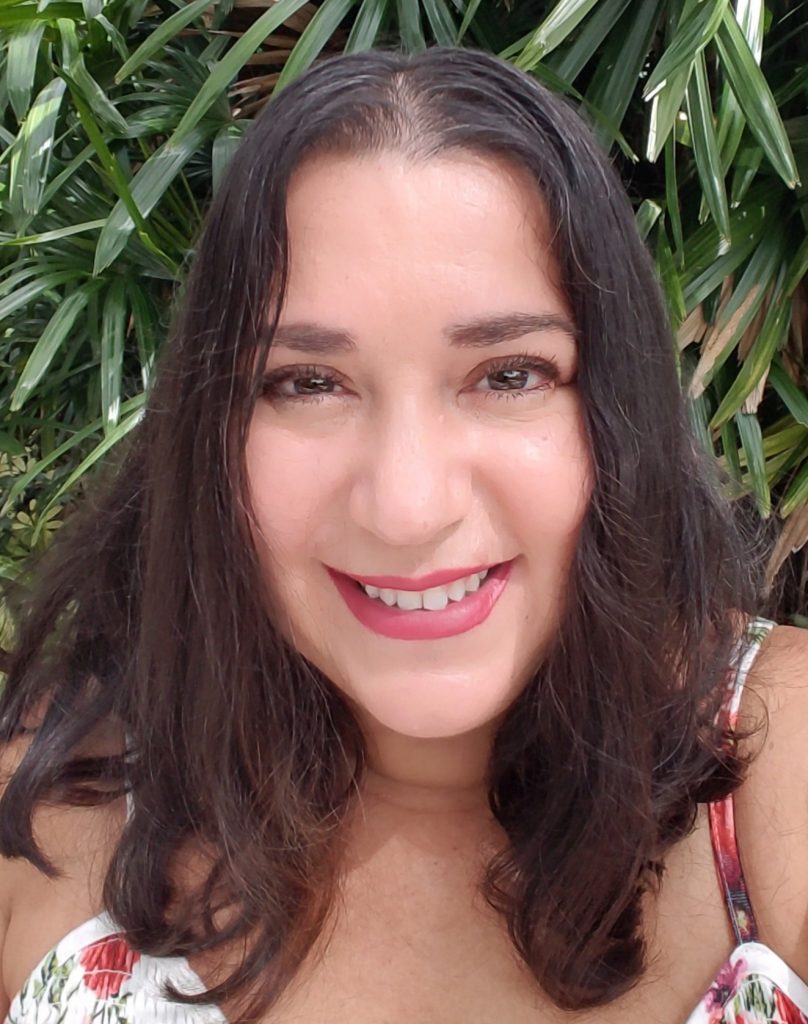 Nuvia was born in Habana, Cuba and came to the United States with her parents and sister at the age of 11.
She has lived in Tampa, Florida for many years and works as a Spanish teacher for Hillsborough County Schools.
She has served the St Lawrence community as Cantor since 2019.
---
Sarah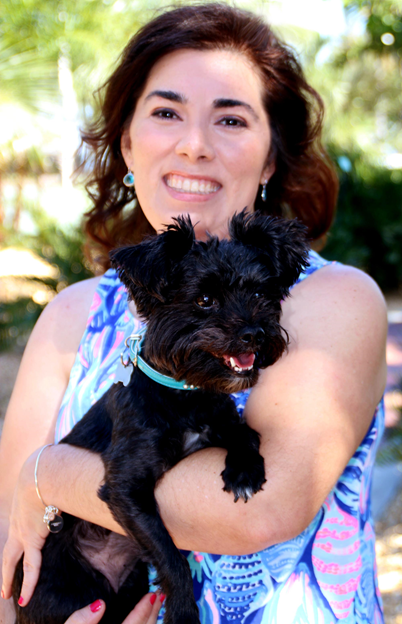 Sarah grew up loving music and singing since she was a child. Sarah is classically trained and has studied both vocal performance and clarinet. While pursuing a bachelor's degree in Mechanical Engineering, Sarah also studied vocal music at SUNY Buffalo, where she was trained under Grammy-nominated artist Tony Arnold. Sarah continued her education at Cornell University, where she obtained a Masters degree in Mechanical Engineering, and also continued taking classes in vocal performance. She has performed in various musical theatre productions, including "The Wizard of Oz," and "The Pajama Game." She was given the amazing opportunity to tour Europe with American Music Abroad, where she was the first chair clarinetist in the band and also a member of the choir. She has performed in Opera scenes from Mozart's "The Magic Flute" and "Così Fan Tutti" and performed an Honor's Voice recital. Prior to moving to Tampa, Sarah sang regularly at her home church St. John the Evangelist in Upstate New York, and still makes appearances there when she visits the area.
Sarah moved to Tampa six years ago and currently works as a Mechanical Engineer in the aerospace defense industry. In her spare time, she enjoys, cooking, and baking, and runs her own food blog at www.simplyscrumptiousbysarah.com. She enjoys spending time with her dog Maria, also pictured above.
Sarah has been a Cantor at St. Lawrence since 2018 and is available upon request for weddings and funerals.
---
Sheryl
Sheryl studied Music and Education at Texas A&M University
She lived in Texas, Washington DC, Maryland, Virginia, Michigan and Florida has been her home for the last 30 years.
Sheryl works as a Middle School Assistant Principal at Madison MS, Hillsborough County Public Schools where she has worked for 28 years.
Sheryl is married to TJ Goodman and has one son, Brian, who attended St. Lawrence and Tampa Catholic HS and now lives in Ecuador with his wife where they own their own restaurant.
At St Lawrence Sheryl has been a long-standing member of the Choir and has served as Cantor for many years, currently serving at the 12pm Sunday Mass.
---
Vivian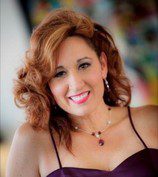 Vivian has been a member of the St Lawrence Parish and Choir where she has been a Cantor since 1998. Vivian was born in Puerto Rico where she had been singing in her church since she was 12 years old. She moved to Brandon, Florida in 1979 and became a member of the O.L.P.H. parish in Ybor City where she directed the Spanish Choir for one year.
During her High School years, she joined the Spanish Lyric Theater Company where she gained some experience with singing and dancing in Zarzuelas and Spanish Variety Shows. She received her Bachelor's degree in Music with a minor in language from the University of South Florida. She had the amazing opportunity to study music in Perugia, Italy and performed at the 1985 Umbria Jazz Festival –Amateur Concerto. She was a finalist at the 1987 Metropolitan Opera Competition and had the privilege to represent Tampa at the 1987 OTI Festival de la Cancion in Miami.
Vivian has also performed various roles in the musical theater arena. Some of her roles include Tzeitel in Fiddler on the Roof, Anita in West Side Story, Carmen in the Opera Carmen, the Beggar Woman in Sweeney Todd, and Mary Magdalene in Jesus Christ Superstar. She had the opportunity to be the opening act for KD Lang and Richard Marx at the 2001 Gasparilla Pirate Fest in Tampa. She continues to perform with local community groups such as singing for the Plant City Art Council.
In her everyday life, she is a Manager with the Pinellas County Human Services Administration. Vivian is very proud and blessed to have her husband Armando and their two remarkable young sons, Armando Jr and Alejandro. "Music is the voice of the heart in search of God"
At St Lawrence Church Vivian serves as cantor at the 12 pm Mass and is available to sing for funerals and weddings.
---
Will
Will has been serving as Cantor since 2016. His first vocal lessons at the age of 11 were with Mercy Bennie. For the last 10 years Will has been taking vocal lessons with Jennifer Cawley, who in addition to developing technique assists in the preparation of the music for the Mass. Will is currently away from Tampa studying with the O.F.M Franciscans in Silver Springs, Maryland. In his free time he is continuing to develop a facility with the piano and organ.
---