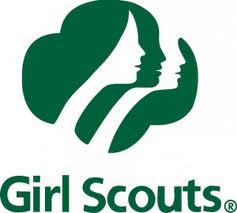 Description:  Girl Scouting builds girls of courage, confidence, and character, who make the world a better place.  It is a great extracurricular activity and provides a variety of activities – athletic, community service, skills building, leadership, teamwork, fun, etc. Girl Scouts is the world's preeminent organization dedicated solely to girls-all girls- where, in an accepting and nurturing environment, girls built character and skills for success in the real world.  In strong values, social conscience, and conviction about their own potential and self-worth.  In Girl Scouts, girls discover the fun, friendship and power of girls together.  Through the many enriching experiences provides by the Girl Scouts, they can grow courageous and strong.  Girl Scouting is an informal education program designed to inspire girls with the highest ideal of character, conduct, patriotism and service.  Girls will develop self-esteem, teamwork and leadership skills through a variety of fun activities in a safe, non-threatening environment.  Bound by the Girl Scout Promise, each member subscribes to the values outlined by the Girl Scout Law.
Time Commitment: Meetings are between 1 hour to 1½ hours.
Meeting Frequency & Location: Meeting times vary from troop to troop and are usually in the School Cafeteria.
Contact us about Girl Scouts: