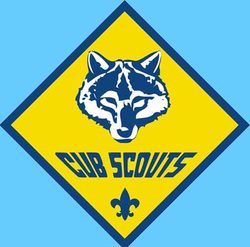 Description: Cub Scouts is a year-round, family and faith-oriented program designed for boys and girls in Kindergarten through fifth grades. Parents, leaders and organizers work together to help the children achieve character development; spiritual growth; good citizenship; sportsmanship and fitness; family understanding; respectful relationships; personal achievements; friendly service; fun and adventure; and eventually, preparation for becoming a Scout. For more information, email Cubmaster329@yahoo.com.
Requirements: Den Leaders must be Safe Environment Program trained and background checked.
Time Commitment: Approximately 8 hours a month.
Ministry Activities: Den meetings, Pack meetings, Camping Trips, Ropes Courses, Fishing, Hiking, various Community Service Projects and Sporting Events. Activities vary based on the age of the scout.
Meeting Frequency and Location: Den and Pack meetings are are once a month. Pack meetings are held the third Tuesday of every month in the cafeteria. Den meetings are held during various days and times, depending on the grade.
Contact us about Cub Scouts: Email Cubmaster329@yahoo.com