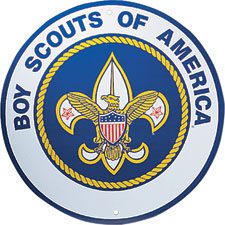 Description: The Boy Scout Troop provides a program for young men that builds character, trains them in the responsibilities of participating citizenship and develops personal fitness.
Membership: The Boy Scout Troop is open to all boys from 6th grade to high school. Leaders must be Safe Environment Program trained and background checked.
Time Commitment: The Boy Scout troop meets twice a month on the second and fourth Tuesdays of each month. In addition, we volunteer and assist with the school concession stand and other fundraising activities. We also typically schedule a camping or hiking activity each month, as well as a one-week summer camp.
Meeting Frequency & Location: Meet every 2nd and 4th Tuesday of the month in the Polly Murray Center
Contact us about Boy Scouts: